Our main services include:
Full Installations
Boiler Changes
System Upgrades
Servicing
Breakdowns
Solar panel servicing
And lots more…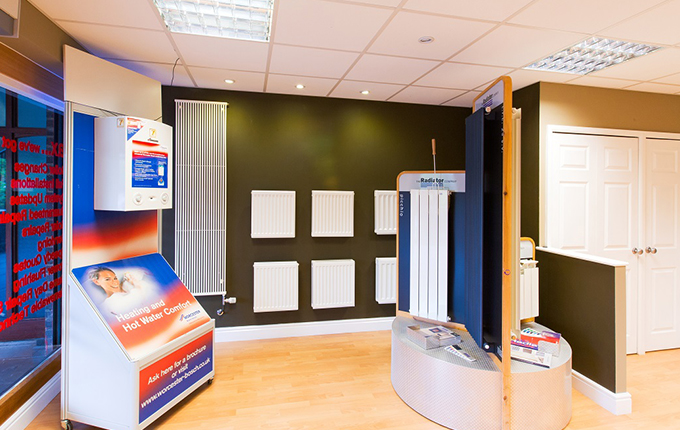 Power Flushing
Power flushing is a way of cleaning an old system to make it more efficient.
The quick, clean and efficient way to remove magnetite and all particulates from the circulating system water during the Power flushing operation. This acts as a single pass filter that will filter out all the loosened debris circulating around the system during the cleaning process resulting in a reduction of around an hour off the average house cleaning time. The magnetic filtration unit collects all debris so that the householder can see what has been taken out of the system and reduces the chance of any debris re-entering the boiler which may cause early failure.
To protect the system from future ingress of corrosion particles, an inline Magmaster System Filter should be installed, details of this product are listed below and can be obtained directly from Norstrom Group Ltd.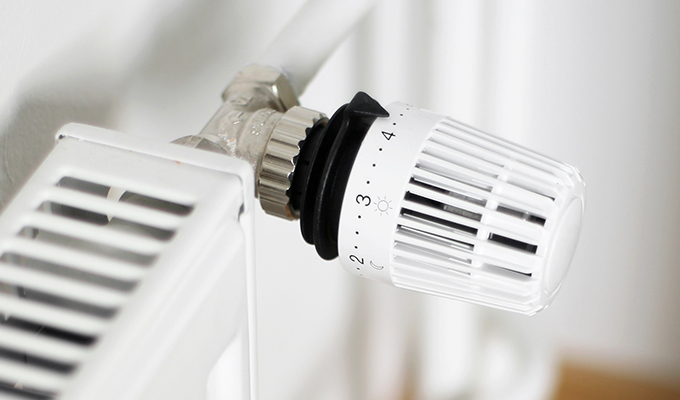 Solar Heating
First Call Heating Ltd is conscious of the need to protect the environment.
It is important in the interests of society that we all make economical use of resources and environmental sustainability.
Worcester Greenskies FK240 Solar Panels harness the power in both direct and diffuse sunlight and convert the energy to heat for the production of hot water for the home.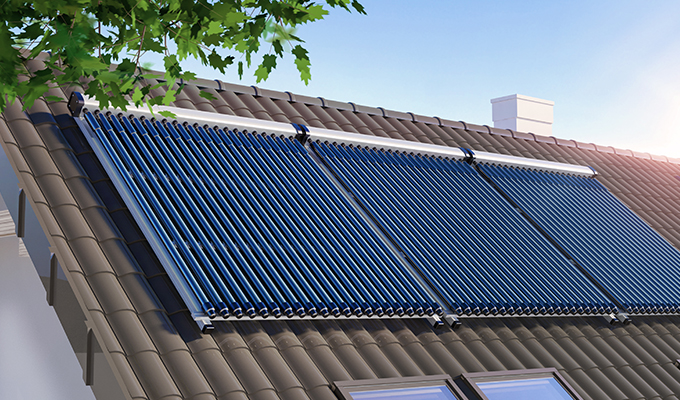 The solar panels have been designed as a complement to existing heating systems which use a store of hot water in a cylinder. The existing cylinder is exchanged for a cylinder with two heat exchanger coils; one from the boiler in the property and a second from the solar panels.
The Worcester Greenskies FK240 Solar Panels are an ideal partner to the new range of condensing Greenstar regular and system boilers, with different models available in both oil and gas, which require a separate cylinder for the storage of hot water. When used together a Greenstar boiler with solar system provides a highly efficient system to give heating and hot water comfort.
A typical well sized solar system should provide around 50% of the domestic hot water requirements of a home, representing a very worthwhile saving on hot water heating costs.
The remaining hot water requirement is provided by the boiler.
Underfloor Heating
Installing a Worcester boiler in conjunction with under floor heating (UFH) can provide many benefits for the homeowner. These include a high degree of heating system efficiency, increased comfort, and no visual impact of radiators filling wall space. The UFH system may be used in one part of the house or throughout the property e.g. UFH may be installed on the ground floor and traditional radiators fitted on the upper level(s).
Compared to a traditional radiator heating system, which operates between 70°C to 82°C primary water temperature, UFH operates at a much lower primary water temperature typically 40°C to 65°C.
This is possible because the surface area of the UFH is much greater than that of a wall-hung radiator so a lower primary water temperature may be used to raise the ambient air temperature within that room.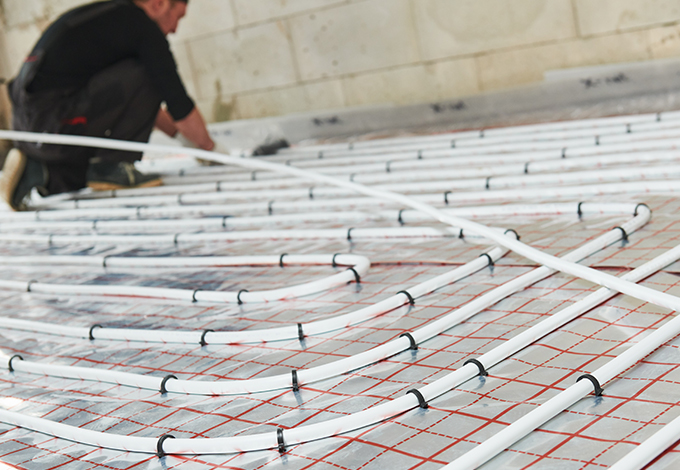 UFH also helps to eliminate hot or cool spots within a room. Under floor heating systems are constructed from plastic pipework and may be used with most Worcester boilers providing the UFH is correctly controlled with a thermostatic blending valve which limits the temperature of the circuits under the floor to approximately 50°C. The pipework from the boiler up to the blending valve must be in copper or steel.
Design and operational details need to be sought from the manufacturer of the chosen UFH system. This is a specialist subject and needs careful preparation and planning, as each installation is unique. The figure shown illustrates a typical system layout with traditional radiators upstairs and under floor heating downstairs.
See What Our Clients Think
Read all our reviews here on google.
Brilliantly professional and prompt, my father switched to them from British gas after the recent issues they have had with the service staff and I cannot fault First Call Heating at all. They are professional, reliable and prompt. Just used them for a boiler service and the chap was polite, rang ahead when running ahead of schedule and completed the job with a minimum of fuss.
Colin Brown
Really polite and helpful man, explained things in detail and knew his stuff. Very quick for pricing and replying of calls made.
stewart harder
Always quick to come and do our annual boiler service. Had no problems with our boiler since it was installed 5 years and the service price has stayed the same I think which is great!
Rachel O'Brien
Have been using First call for the past 4-5 years, on a monthly fee that covers the annual boiler service and in case of a call out. Can't fault them, always on point and on time. Great using a local company.
Stavroula Papageorgaki (StaviP)
Very professional company. I have used First Call Heating three times for different projects and will always go back to them. They have the best customer service and make you feel really special no matter how big or small the job is. Will strongly recommend them to anyone!
Yuliya Mincheva
Firstcall have always been my first port of call over the many years.
They installed our combi a few moons ago and service it yearly. plus they were on hand when i put a screw through a water pipe too. Can't fault them to be honest. Keep up the good work guys & girls.
Darren Wardell
I had a new heating system and boiler installed by First Call and I am really pleased with their work.
Very tidy and flexible arround the customer!
Top notch company.
Julia M